Ever since I started recording 4K video on my XS, I've noticed a clicking sound in the videos. It almost sounds like the sound a movie projector makes…and I can't figure it out.
Happens in different places, different times of day…it's been happening for months, and this musician's ears are getting quite annoyed! I'm posting daily videos for a long term project and the sound is getting old.
Here is an example.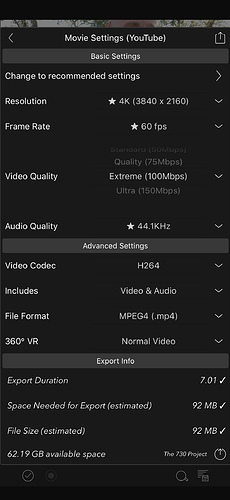 Attaching a screen shot of the export settings too.
Using a Catalyst case on my iPhone that all of the videos are shot on.
Any thoughts on this are greatly appreciated.