I came across this YouTube video recently that someone on Reddit shared, and it hit home for me.I've come a long way in the past 6-12 months, getting to know myself a little better in terms of what tools I need to make me "productive".
My previous cycle was this…
Go on YouTube and get hyped up by watching videos on Obsidian or other note taking solutions
Slowly build an overly complex system involving note graphs, too many apps, too many plugins etc etc
Feel really good about how I'm now "set for life" with everything
2 weeks later feel overwhelmed and come to the realization I've drastically overcomplicated things
Go back to step 1.
I've settled into a decent workflow finally that works for me, but I STILL, STILL, STILL find myself on YouTube waiting to be baited by the next big thing. Anyway, I saw this link on Reddit last week and it struck me. This guy is speaking to me directly, he must know me somehow…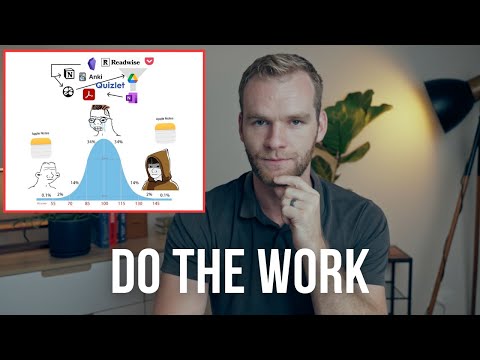 I've found myself in the past reaching for overly complex planning beyond what's necessary and endlessly researching and talking about ideas and plans without taking action. That's a big check mark for me.
And I've had this feeling for months while watching and listening to people speak about their systems. I could never articulate my thoughts until this guy basically nailed it and I had my giant realization:
Personal Knowledge Management makes you feel smart
BINGO.
I'm not saying this is true for all of us. But I am saying it's true for A LOT of us, and especially me. I won't get into the details here but I've been able to simplify my systems a lot recently and it's made me less stressed and less anxious. This isn't my first post about this so I apologize if I sound like a broken record, but this video really described me perfectly. What is it all the cool kids say these days? "I feel seen?".