I love 1Password. I'm not switching to anything else, regardless of them taking VC.
But this exchange with one of my Twitter pals is awful, their response is awful, and why I think being able to have a local copy of, your passwords especially, is important.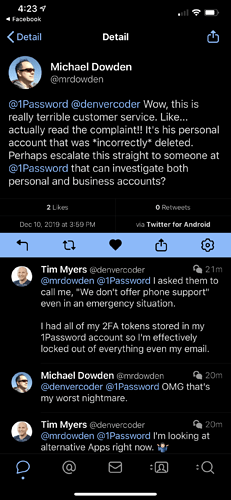 I really don't like how this is being handled but I don't think there's another robust solution out there.