I'm setting up a new M3 Max MacBook Pro. I installed Keyboard Maestro. It loaded fine. When I select Preferences > Sync Macros > Open Existing …, I get a message that says, "This Will Replace All Your Macros." I click on Replace All Macros, and then nothing happens. KM hangs with the spinning beachball. In a few minutes, it stops but without giving me the option to choose a sync file.
I tried reinstalling macOS, but that didn't help. Also, every file dialog in KM seems to be affected, including all the file import and export options. I can't use any of them.
How can I fix this? I've tried rebooting and uninstalling and reinstalling KM.
This is what I'm showing on my Activity Monitor: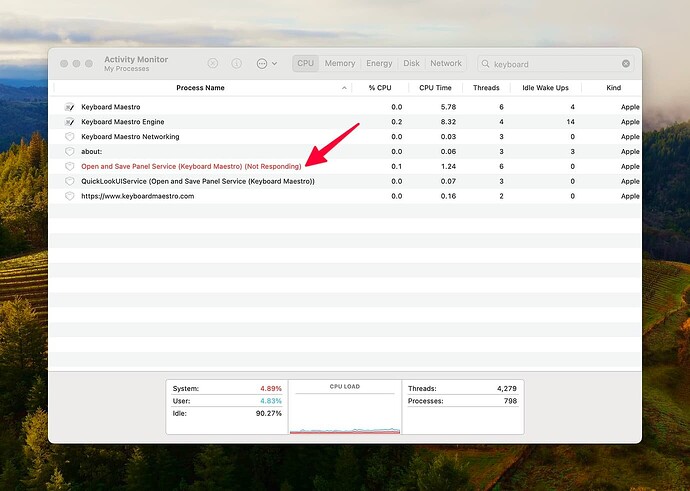 I'm running KM 11.0.1 on macOS 14.1.1. on a brand new M3 Max MacBook Pro.