I've been an Evernote user since 2008 and hung on for dear life through the dire days of the past five years even as the software have become less useful for me (e.g. losing Applescript support, keyboard shortcuts, switching to Electron, etc.) At the same time, the software subscription has become more expensive and restrictive.
But a month or so ago, I finally switched to DevonThink and while the transition has been bumpy, I'm not going back. Today, I'm glad I did because the new owners of Evernote announced new features, but also new pricing. Whereas the Personal subscription was $45 two years ago, the new price for Personal will be $130 annually. At the same time, they've moved it away from being the storage and archiving tool it was good at being into a competitor to note-taking, collaborating, task and project management tools like Notion. Since that's not something I need, I'm glad I left.
But I am sad at losing a tool that was so useful to me for so long.
The Keep Productive YouTube channel has an overview of all the changes announced this month.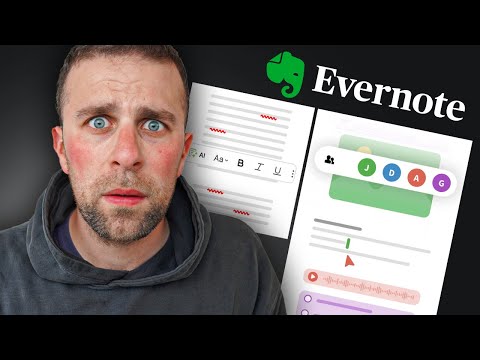 UPDATE: Bending Spoons claims this is the first price increase in 7 years, which is technically true, although there was a grandfathering of a lower price for long-term users that expired last year so for me it's the second price change in two years.