I am setting up my new Stream Deck XL and want to add a Hotkey action that would open today's note in NotePlan.
Using Keysmith I have set ⌘⌥T to open today's note.
In the Steam Deck Mac app, I dragged the Hotkey action to a tile and set the above key combo.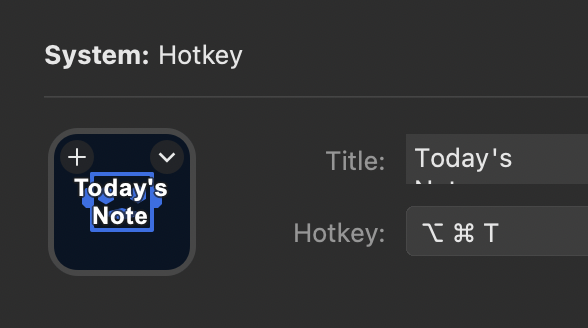 But pressing that button on the device does not do anything.
Any idea?