I want to use my iPad Pro(2018) on a bedroom 4K UHD Tv instead of buying an AppleTv 4K.
I have tried what I think are all the combinations of cables, hub and adapters. See below. But, whatever combination I've tried I only see SDR in the external display settings.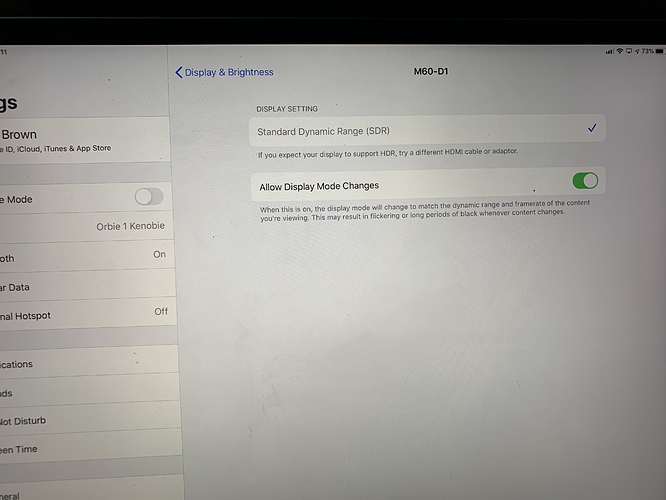 Hyper 6-1 iPad Hub
Belkin USB C to HDMI
Apple "new" A2119 AV USB C adapter
2 HDMI cables
Belkin USB C to USB C
Connected to LG 27" 4K UHD monitor (home)
LG 65" 4K UHD (home)
LG 4K tv at Apple store
I spent 30 minutes at an Apple store today with three staff trying to figure out why we don't see a Dolby Vision or HDR options. They were completely stumped. One of the guy said it works for him at home.
To Apple's credit they replaced my previous USB C AV adapter A1621 with the A2119 at no charge.
How did Federico Viticci get these settings using his on his 4K TV using Belkin USB C to HDMI?