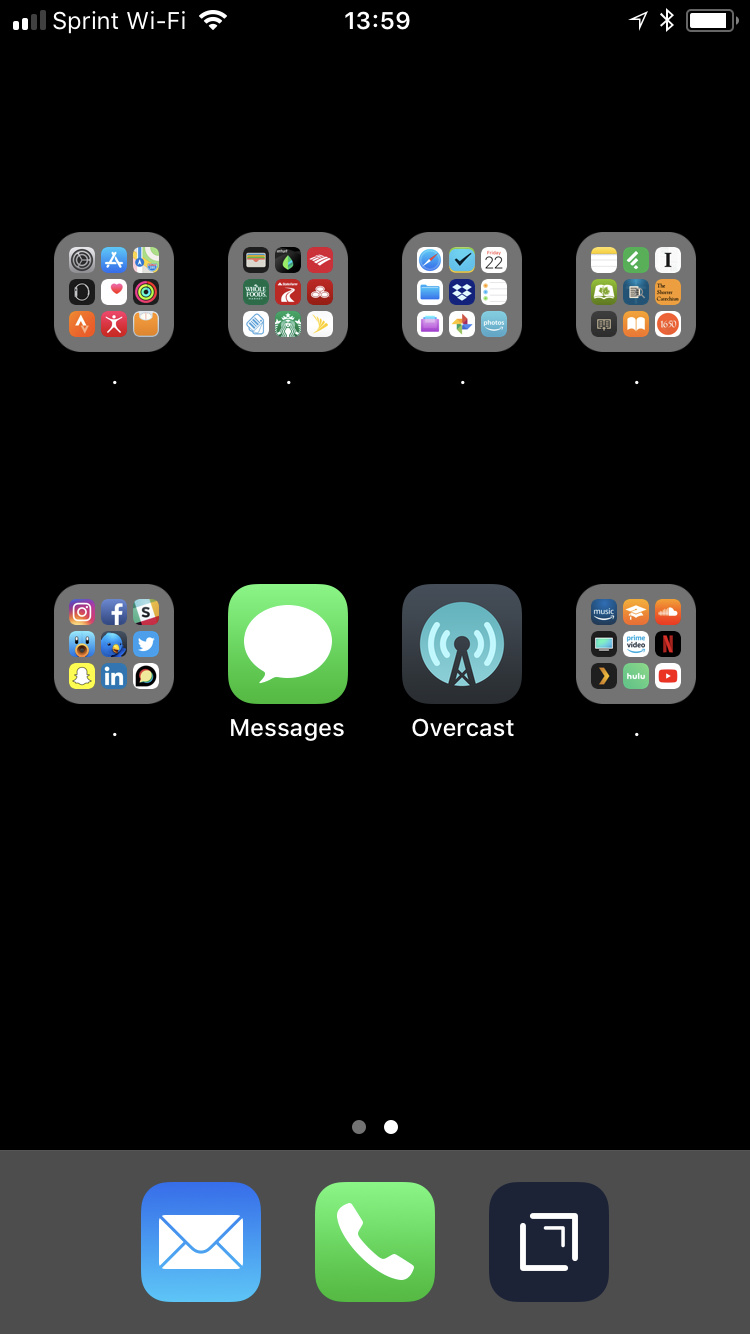 I haven't been happy with my iPhone home screen since the iPhone 6. So when I got the iPhone 7, I decided to burn it to the ground and go crazy. Using _DavidSmiths blank icon template I separate out my rows of: 'Utilities', 'Wallet', 'Productivty', 'Read', 'Social', and 'Listen' folders.
Messages and Overcast aren't in the dock. Because I use them so much, I like them at thumb level when I'm holding the phone. I also try and use widgets whenever possible, and if the widget is turned on, I hide the app.
Still working on it though!