Thought it might be fun to show my office setup and explain my workflows.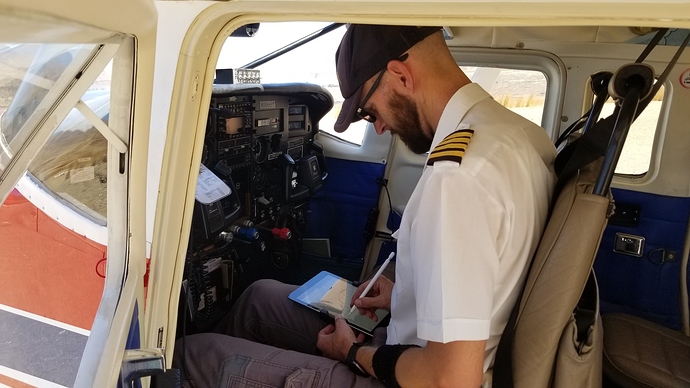 I fly in Lesotho, Africa. Flying a Cessna T206G, which we use to support the Lesotho department of health, amoung other things.
I use a standard 6th gen iPad, 32G wifi (with a bluetooth GPS). I use this for checking weather, keeping my flight logs up to day (Goodnotes and apple pencil), as well as navigation when we have bad weather (Airnav pro with charts and terrain information downloaded).
I have been using shortcuts to give me quick reference to emergency info. With a few taps on my kneemounted ipad i can bring up the relevant emergency checklists.
I also have a apple watch 4, which isnt specifically needed for flying, but it is very nice to be able to check whatsapp messages while flying (we use Whatsapp to get information from base to the pilots).
Iphone 8, which is solid and does a great job of taking pics, along with my newest addition of a moment wide lens (thanks David for costing me MORE money).
I share this because my fellow pilots dont get as excited about the apple tech in the cockpit as i do. So needed a platform!
www.strugnellcrew.com/pictures