Hey everyone! I'm starting a new podcast, and would like to explain my workflow. Since I'm new to this, I'm also looking for suggestions or better ways to do it

.
Workflow
Recording: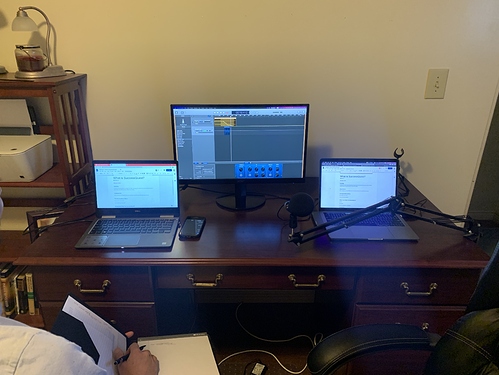 Editing:
Hosting:
I'm using a new Host called RedCircle. They give full control and ownership of content to the creators (unlike some other hosts like Anchor). They are also completely free! They make their money through other tools they make for podcasters like tipping and cross podcast promotion.
Feedback?
Have any recommendations is there anything I could/should be doing better? Something I'm particularly interested in is making the audio quality and loudness as good as it can be.
SuccessQuest: Be Motivated, Inspired, and Successful**
If you're interested in seeing what I've created (yes, this is a bit of a shameless plug), feel free to check out my podcast.