hey MPU,
Having a cable issue this week…wanted your input. We added a built-in media cabinet next to our fireplace. I had them run a conduit from behind the TV to the media cabinet.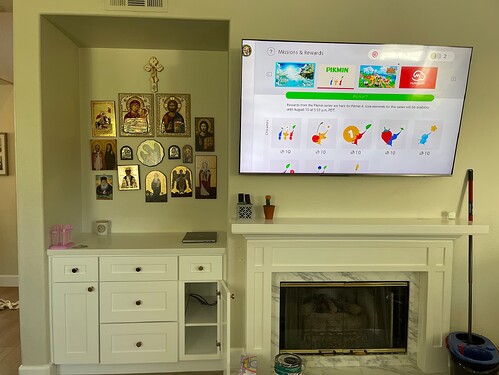 As you can see from the photo…the conduit runs to that open cabinet and then comes again into the middle drawer.
The middle drawer is a shelf that pulls down…I thought I needed 15-foot wires, I wasn't sure, I probably could have been okay with 10 or 12-foot ones.
Bottom drawer for reference

One of the issues arising…when you open the bottom drawer…it tugs/pulls on the wires….so that when you open the shelf to say change games on the Switch…even though I have slack….the slack is now getting caught on the hinges of the drawer. Each time the drawer closes, the wires shift slightly and everything gets pulled back.
The only I have in my head…is to remove these 15 feet wires and get shorter ones, but potentially the same will still happen, because I need some excess to be able to pull the shelf out and push it back in.
Any suggestions?