I've suddenly started noticing a weird behavior on two of my Macs: they regularly pop up the "Choose Application" window that gets triggered when an automation tries to interact with an app that it can't find. In this case, they're looking for Vivaldi or Brave: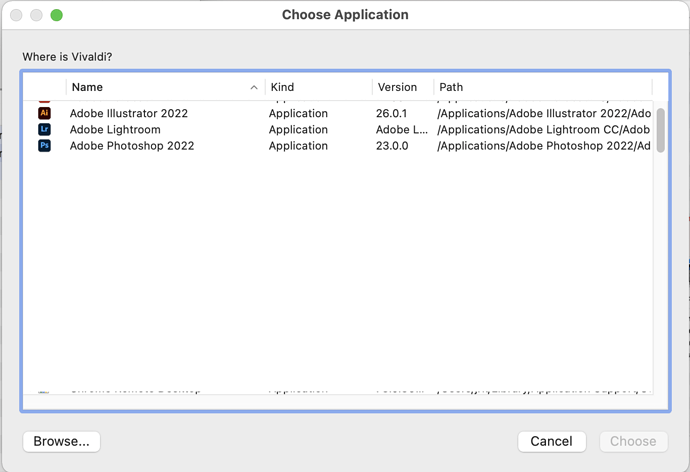 I have never installed or used Vivaldi or Brave on either machine, and I'm at a loss for what might be causing this. I'm curious if anyone has seen anything similar or has any ideas.
One thing these two Macs have in common is a synced Alfred configuration. There haven't been any intentional configuration changes recently, and I'm not aware of any workflows which would obviously cause this, but that's the only lead that sprang to mind.