I've returned to the Green Elephant.
As I'm writing this, I can't believe Evernote has come back into my productivity life. I had an account since 2010 and used it regularly up until V10 was released. I was skeptical of V10 (still a little skeptical, to be honest) and abandoned the awful Electron app for newer, cooler apps.
Recently, all of the new apps have been exhausting. I had clippings, files, and notes strewn about in Apple Notes, Craft, Keep It, and Finder. I was struggling to remember where notes were stored. Then, this thread encouraged me to give Evernote a chance to see what changed in two years.
First, I came across this video and discovered my note-taking archetype is apparently 'Librarian.'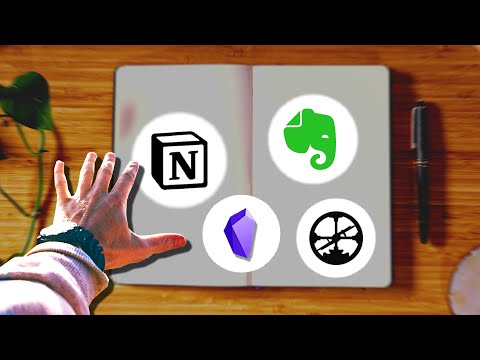 These archetypes might not fit everyone, but I clearly fall into the Librarian archetype. Evernote is the recommended app here. And it explains why the next-generation apps never clicked with me. I struggle with 'Gardening' apps like Roam and Obsidian and 'Architect' apps like Notion and Craft. They just don't fit the way my mind works… so my advice is, don't change yourself to fit the app, find the app that fits your note-taking style.
Enter, Evernote. It was like returning to an old, trusted friend.
Despite some issues that remain with V10, it still can't be beat with a few best-in-class features:
Search. No other app does it better, IMO. Lighnting fast search, OCR, I always find what I'm looking for.

Web app. This is important because I can't install software at work but can access notes in a browser. There are apps for everything, including a Linux beta.

Web clipper. There isn't any competition here still.

Import folders. V10 has re-introduced these and it's been so efficient to import a large number of files.

Email to Evernote. It's still the best capture app - no other app/service has so many ways to get content in than Evernote. Between email to Evernote, web clipper, and import folders, I forgot how easy it is.

Evernote Tasks. This is a game-changer. It was released about a year ago but today they just updated for re-occuring tasks. It brings all your tasks from each note together in one view, and you can filter based on note/context, due date, who it's assigned to etc. The implementation is well done.
It's not for everyone, but it might be for you if you're a Librarian and want to give it a second chance. It's not the coolest app in the tech world right now, but I've never been more productive, and I'm cool with that.