We have a lot of threads where we compliment what we use and criticize what we don't. How about a thread where we only compliment what we don't use? Nothing backhanded, just genuine appreciations.
This is inspired by a conversation I had tonight with someone who couldn't think of a single reason someone would pay more than $50 one time for Excel. Really, nothing? It doesn't stand out in any way you can imagine someone valuing?
I'll start, as a known DEVONthink user. EagleFiler is a pleasure to browse. The design looks light and comfortable, but you don't feel like features or deep browsing and searching are hidden from you. It's a significant upgrade over Finder without making you miss Finder's simplicity. It's stable and its sync is reliable and low-maintenance.
It looks good, too. Here's an example of what I mean. This draws you in.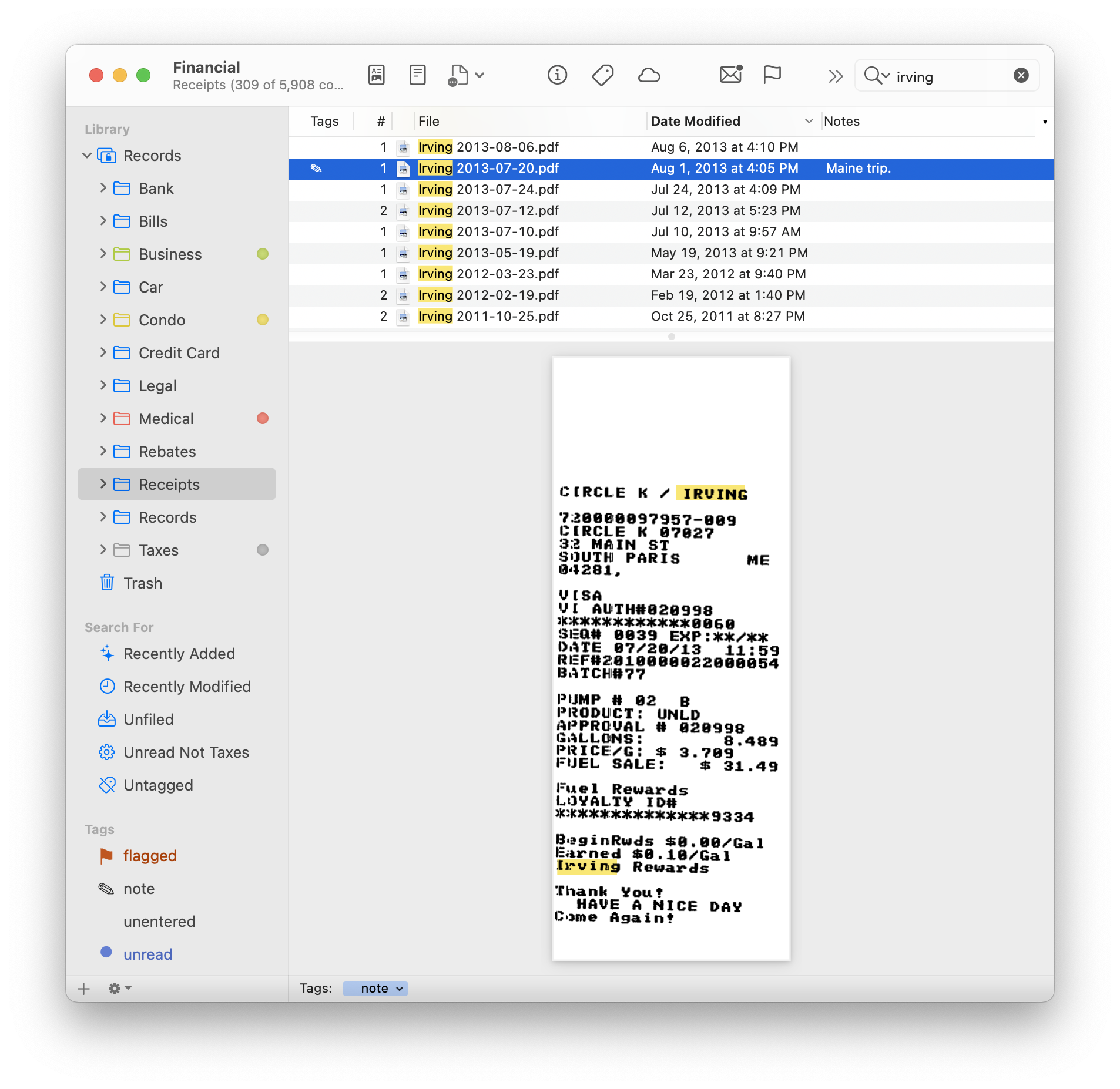 I'll post another one later, but it's your turn.